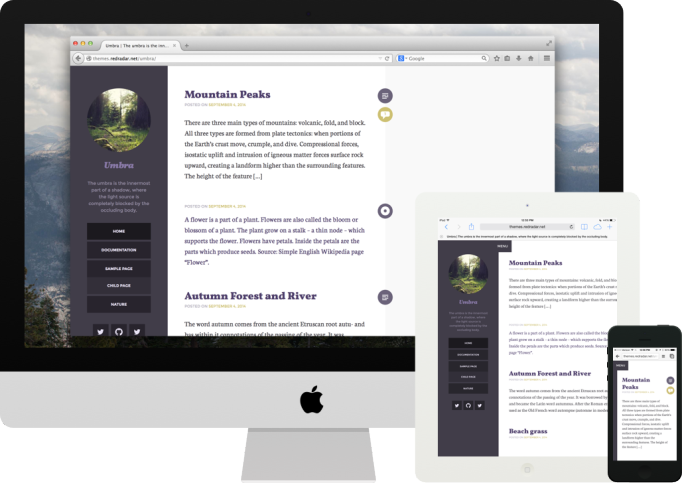 Umbra is a colorful new WordPress theme. Powered by Jetpack's Tonesque library, Umbra derives its palette from your very own images, or from a color you pick.
Dynamic Colors
If you have Jetpack installed and active, the theme will pull a color from the first image it finds in your post, and use that to generate a color scheme for the page. You can also set the default scheme just by choosing a single color.
Social Menus
We've made it easy to add links to your social accounts. Just follow the handy instructions located on our documentation page.
Fully responsive
Umbra is fully responsive, working well on everything from your phone to your large monitor.
Jetpack enabled
Supercharge Umbra with Jetpack galleries, carousels, infinite scroll, and Photon.
Demo Download
You can also check out Umbra on Github if you'd like the source files.