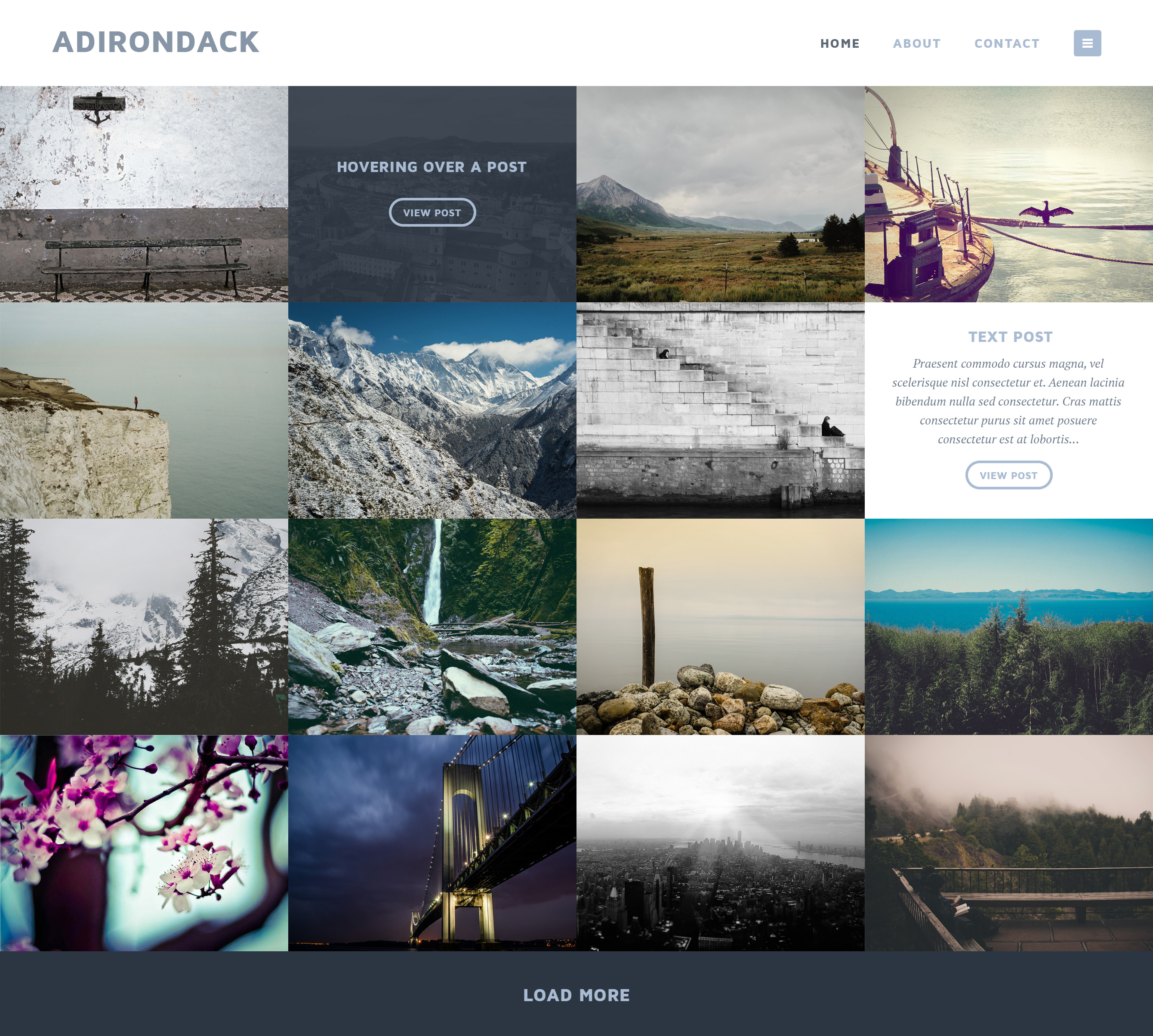 Adirondack is a big, bold photoblogging theme for people who want to showcase their photos in style. Feature one of your recent posts, or display everything evenly in a grid of photos. With long posts or short, Adirondack will let your photos shine.
Off-Canvas Comments
Adirondack lets you view and add comments at any point — just toggle comments on and off from the right side of your screen.
Fully responsive
Adirondack is crafted to look great at any screen size.
Jetpack enabled
Supercharge Adirondack with infinite scroll and Photon, and use Jetpack featured content to showcase your biggest, boldest image. Find out more about featured content here.
You can also check out Adirondack on Github if you'd like the source files.